Publishing Projects
Posted March 5, 2017
Thrice Publishing™ (the NFP company that publishes Thrice Fiction™ magazine) will be publishing up to two stand-alone titles each year. The query process will be open from May 1 to July 31 annually. Check out our submissions page for details.
Thrice Fiction Magazine
Posted December 31, 2016
Issue No. 18 has just been released! You can download your free copy right here!
Our Dolphin
Posted December 3, 2016
THRICE PUBLISHING™ NFP is proud to announce the publication of the first book in our library of independent titles, Our Dolphin by Thrice Fiction contributor Joel Allegretti. Our Editor at Large, RW Spryszak, chatted with Joel as we were working on his book. Click here to read the interview. Our Dolphin is available now from Amazon and the CreateSpace eStore.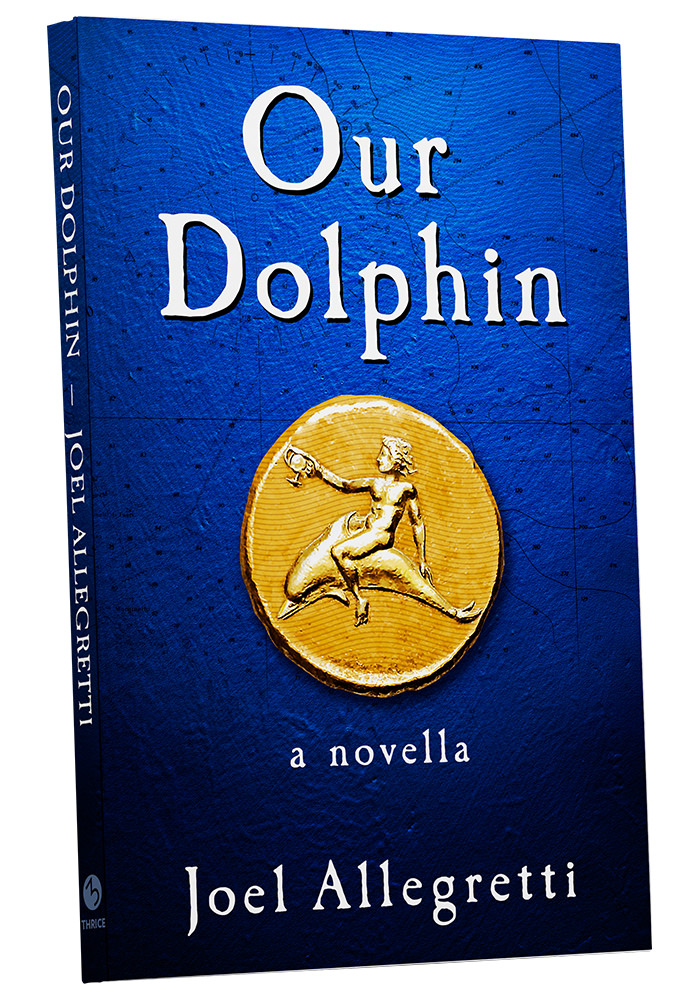 Donate to Thrice
Posted April 10, 2016
Want to help us publish selected works outside the mainstream press that deserve to be seen? As a not-for-profit 501(c)3 organization registered in the State of Illinois, Thrice Publishing™ relies on the generosity of people like you to fulfill our missions of getting great writers published and read! All donations are tax-deductable, and you'll get a letter from us in January to assist with your tax planning. Sound good? You can use the PayPal link below to donate online, or mail a check or money order to:

Thrice Publishing
PO Box 725114
Roselle, IL 60172.
Thanks so much for helping out!
Thanks for supporting Thrice Publishing! Tell your friends!
©2011-2017 by Thrice Publishing™
All content is ©2011-2017 by their respective creators and reproduced with permission.
No part of this site may be reproduced without permission from the copyright holders.