Surrealists and Outsiders - 2018...
Updated August 30, 2017
AVAILABLE NOW FROM THRICE PUBLISHING

I WAGERED DEEP ON THE RUN OF SIX RATS TO SEE WHICH WOULD CATCH THE FIRST FIRE — A collection of current Surrealist and Outsider writing from around the world for the calendar year 2018...
Surrealists and Outsiders 2018 is available now from Amazon.
---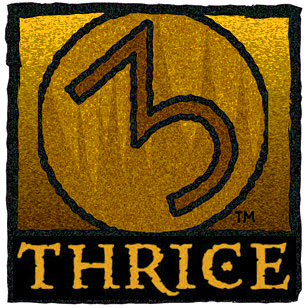 ©2011-2020 by Thrice Publishing™
No part of this site may be reproduced without permission from the copyright holders.